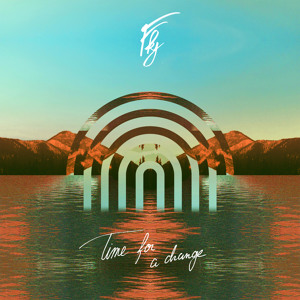 I'm pleased to share the music of one of my favorite newer producers of excellent nu-disco-funk. FKJ (French Kiwi Juice) wowed me late in 2012 when I first encountered this French music maker's soundcloud on a whim. Since then, I've come across few who work with the same amount of consistency in their sound and product, as FKJ. For someone that is relatively new to the scene, he's mastered a lovely sound that sticks and never tires. With each track, we are introduced to a new level of fresh funk and it makes me really happy.
I love that this song is called Between Moods, because that's exactly where I am right now. Despite the cloudy weather outside my window, the millions of thoughts that have gone through my brain over the past 24-hours regarding only one subject matter, I have managed to find an outlet in this song. I'm removed and in love all at once the moment the vocal sample in this track reverberates through my ears. And despite the fact that I experienced a range of emotions over the past day, in the most dramatic of ways, I feel grounded and honest with myself as this song plays.
In the middle of my distress last night, I said something to a friend. The comparison of one's negative experiences to others, is inevitable. Something that happens quite often. Although, and this is what we discussed, sometimes it's okay to acknowledge that comparison, and then remember that your own struggles are important and very worthwhile. Your own discomfort is never lesser than anyone else's, even if it seems so in your mind. That's only natural, and it happens in two ways: you either feel like your experiences are the worst in the whole world, asking "why" countless times, or you immediately dismiss your problems, assuming them not worthwhile because of how they pale in comparison to others. Sadness and anger is simply that — the variable by which these things happen, changes, but the effect that it has on you is always the same. Remember that and be true to that, because eventually without your control, you'll find yourself between moods and sooner or later, you'll end up back at where you started. Where that starting place is, is up to you.