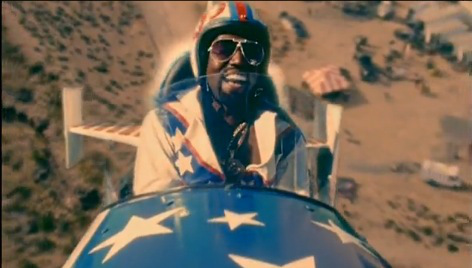 It is Friday.
I am not sure how you all run the day, but this song is sure to set the right tone for the day you should have.
The funk revival happening in music lately is what seems to have been missing in recent music and is much appreciated. It is the spirit that says "We are here to get in to it". Using the beat from "Downtown" by Macklemore and Ryan Lewis, this new edit just take a modern classic and makes an instant throwback sound with it.
There is something about the 'power songs' that give you your swag to walk down the street, to move on the dance floor. By day, I work with brands in figuring out how to make their films better or more meaningful and it nearly always comes down to that personal moment of feeling like you connect with the content and it makes you feel stronger, emotional or the music in it. Well, I feel strongly emotionally pumped to break out of my cubicle and funky dance out with this track on as my anthem.
I wish there was something more insightful here to say, but also feel like there is something in just the simple love of this track. That goodness a track can give you. Much of the writing I produce here can be described as "manic and emotional" so when there is a track that literally just makes me dance in my chair, bob my head around, and love the last few minutes of work before play, it is also worth a share and write-up.
What's that funky goodness you hear?! It's just Friday kicking off.