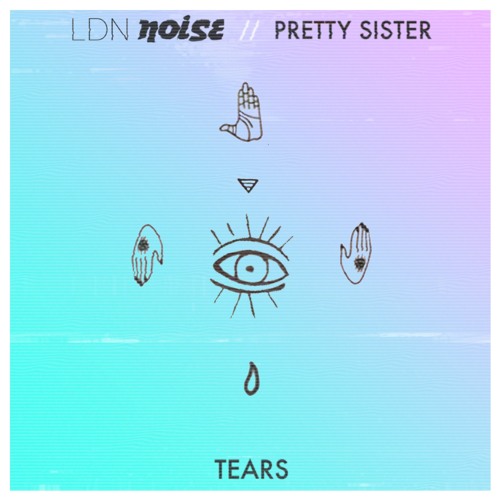 Brexit, shmexit! With "Tears," LDN Noise have delivered a very uplifting and vibrant production, clearly unaffected by the drama in the UK. The track is so slick, it even inspired Pretty Sister to sing about something other than his beloved home town of Los Angeles and the surrounding coastline, which is something. PS sounds fantastic on this song, belting out 90's influenced stylings and lyrics over grooves clearly inspired by the same decade.
It's got this special feeling that makes it the perfect song to get ready to go out to. F*$k making a club jam, it's all about making the jams that you play when you're getting dressed to impress, a few homies already at your spot, the first drinks are flowing and the whole night is filled with crazy promise. Those couple of hours before you actually head out are usually better than the night out anyway right? Possibilities are endless when you're getting ready to go out – the places you'll go, the people you'll meet, the drinks you'll drink, the drugs you'll do, and the food you'll eat (depending on the drugs you do) at the end of the night, it's all right there for the taking. Speculating and fantasizing about it all, that's fun stuff.
Be safe, enjoy the holiday today, play this jam when you're getting ready to go wherever you're going, and treasure those moments in between. Those moments before you get where you're actually going. Happy 4th!
[soundcloud url="https://api.soundcloud.com/tracks/271684623″ params="color=ff5500&auto_play=false&hide_related=false&show_comments=true&show_user=true&show_reposts=false" width="100%" height="166″ iframe="true" /]