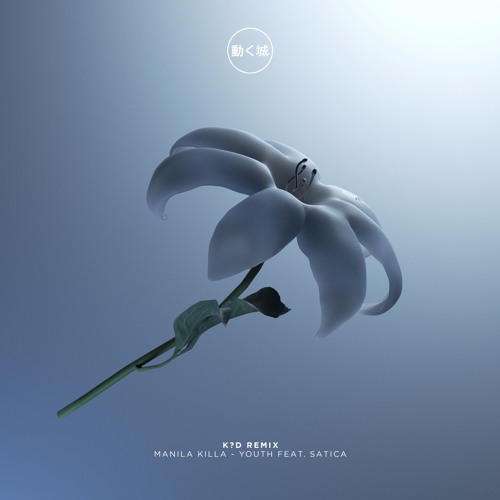 Manila Killa's "Youth" is one of the first tracks I heard while living in L.A. The stress of switching up my entire life during a rough period was overwhelming at times, but no matter the situation, the song could bring me to a place where the weight dissipated from my shoulders. Killa's otherworldly production combined with Satica's stunning vocal performance truly served as rose-tinted insulation from the worries of the real world.
Thus, it's no surprise I'm happy to hear the Moving Castle highlight receive new life from K?d. His take on "Youth" ups the energy during its hook to massive results, and in a way, the change in music correlates perfectly with my position in life right now. Almost three months since the original cut dropped and everything seemed to be at peak levels of hectic, I now find myself in a much better place, one where my mind is overflowing with creativity and my relationships are back to being healthy. It's an overall sense of well-being that I was afraid I would never feel again after life's overwhelming challenges, but challenges be damned, I'm back.
Happy Saturday, everyone.
[soundcloud url="https://api.soundcloud.com/tracks/274542149″ params="color=ff5500&auto_play=false&hide_related=false&show_comments=true&show_user=true&show_reposts=false" width="100%" height="166″ iframe="true" /]