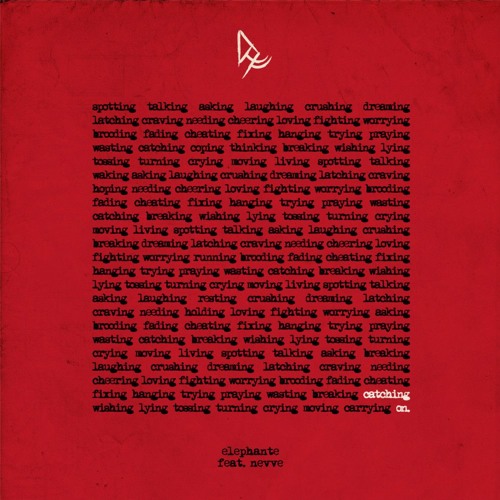 I feel like one of the most unheralded aspects of a hit song is the way the production mirrors the topic matter. It's a really subtle thing, and many a song passes by without me thinking about that type of sonic-conceptual chemistry. But Elephante and Nevve's gem "Catching On" reminded me how important it is, and it's a perfect example of how that chemistry can make a song that much greater.
Doesn't Elephante's track almost sound inquisitive? Almost like it knows something that you don't? It sounds smart, sly and aware. Which is exactly the vibe of Nevve's lyrics, talking about how she's beginning to "catch on" to what's going on with her love interest. Elephante's "wub wub" melody (as he describes it on this song's Soundcloud page) in the chorus completely matches Nevve's dramatic revelation, and the whole thing sounds like a huge emotional breakthrough.
This is just one of the reasons why this is a great song, but it's my favorite reason. I wish every producer and songwriter paid that much attention to the "completeness" of a song. "Catching On" is complete because it raises a point, builds the intensity, and then resolves the issue at hand musically and lyrically without a shadow of a doubt.
[soundcloud url="https://api.soundcloud.com/tracks/273495022″ params="color=ff5500&auto_play=false&hide_related=false&show_comments=true&show_user=true&show_reposts=false" width="100%" height="166″ iframe="true" /]