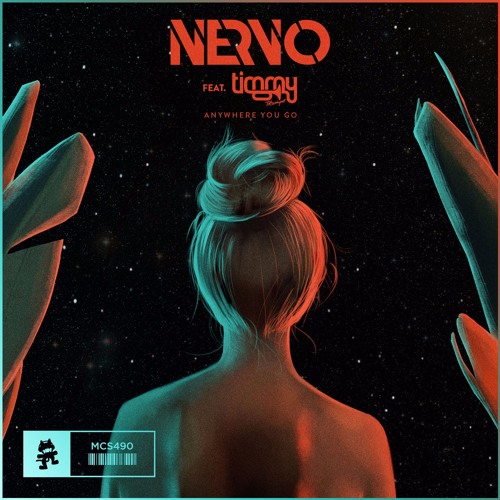 Perpetual, everlasting love isn't exactly a bountiful commodity; that unshakable connection between two souls, whether grounded in friendship or romance, is a true blessing. With that being said, it's often equally difficult to contextualize those relationships within the present. We at times take our loved ones for granted when so accustomed to their presence, and yet, there are those fleeting moments where deeply entrenched emotions crystallize.
As I listen to NERVO's "Anywhere You Go," I find myself experiencing one of those fleeting moments, now captured in an audible stasis to indulge in, again and again. The duo's vocals alleviate all earthly anxieties, their melody striking the brain's pleasure centers with a current so serene. "Anywhere you go, I'll be right there," loops back and forth atop the track's assuring production, and with that, a bit of meditation ensues.
Thoughts about the unique kinships I've developed throughout my life, the family I've been through hell and back with, the friends who have remained through thick and thin, all circulate through my thoughts with clarity. They contain love that could seemingly transcend space and time, a love that, as I look up at the sky, emits to the glorious stars above.
[soundcloud url="https://api.soundcloud.com/tracks/284319443″ params="color=ff5500&auto_play=false&hide_related=false&show_comments=true&show_user=true&show_reposts=false" width="100%" height="166″ iframe="true" /]