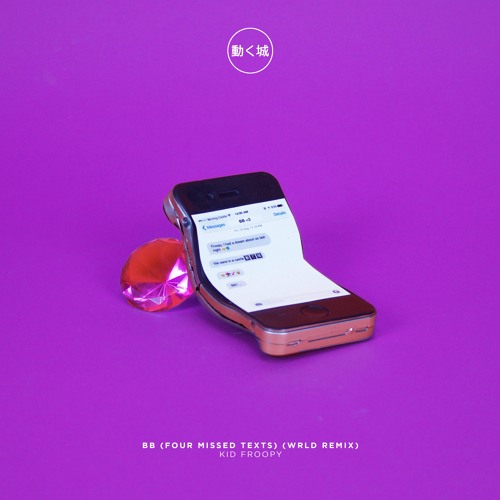 Kid Froopy's "BB (Four Missed Texts)" was dope in its original form, but WRLD has turned the track into a self-contained dance party waiting to spread like wildfire, sans environmental impact. The echoing synth that appears throughout the track in small stretches sounds straight out of a California-sourced 90s joint, while the vibes of the track at large even approach quasi-disco territory, all contributing to an enthralling sound that transcends time and space.
With those sonic-leanings in mind, it's wild that this remix came from the mind of a Netherlands based producer, but that just goes to show how expansive music's impact has become in the digital age – a California label working with a European producer, coming together to deliver a joint whose jubilant vibes will end up touching hearts and minds far beyond the west coast sound it partially originates from. It's such an exciting notion, a notion that souls across the world can create together for the better of humankind.
We're truly blessed to live in an age where the creation of music like WRLD's "BB" remix is even possible, so I think that's cause for celebration. Go grab some friends, put your dancing-shoes on, and let loose to Moving Castle's newest.
[soundcloud url="https://api.soundcloud.com/tracks/286195385″ params="color=ff5500&auto_play=false&hide_related=false&show_comments=true&show_user=true&show_reposts=false" width="100%" height="166″ iframe="true" /]