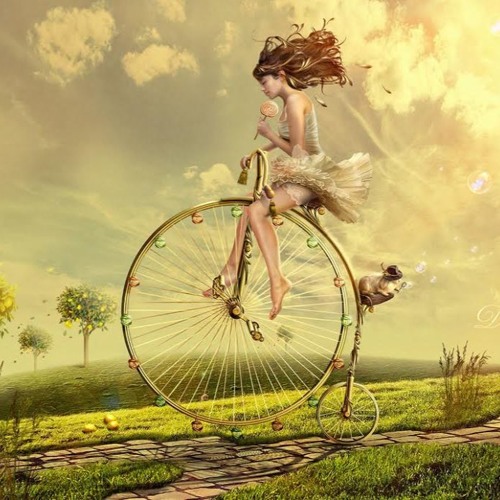 The album cover for SRNO's "Stay Sane" invokes the strangest mixture of medieval and surrealist vibes. It's fitting for a track named "Stay Sane," sure, but the music itself is the virtual opposite of audible insanity. Moving at a slowly plodding pace, keys twinkle with glee as Naaz gives a whole new definition to ethereal, her vocals delivering a wealth of heavenly melodies.
With that being said, it's funny how album artwork plays such a pivotal role in how music is perceived. Even with the line explicitly drawn between the song and its visual representation, it's impossible to shake that surrealist bent when listening to "Stay Sane;" nothing feels out of place, yet something in the back of the mind begs to differ.
To be perfectly honest, I couldn't imagine most of my favorite albums without that visual accompaniment; the abrasive nothingness of Yeezus, the dark tones of Come Now Sleep, or the colorful glee of 6 Kiss, all working hand in hand with the music. It drives their respective natures intended by the artists home, and when it conflicts with the music to a degree like SRNO's "Stay Sane," it makes it all the more interesting.
[soundcloud url="https://api.soundcloud.com/tracks/289280569″ params="color=ff5500&auto_play=false&hide_related=false&show_comments=true&show_user=true&show_reposts=false" width="100%" height="166″ iframe="true" /]