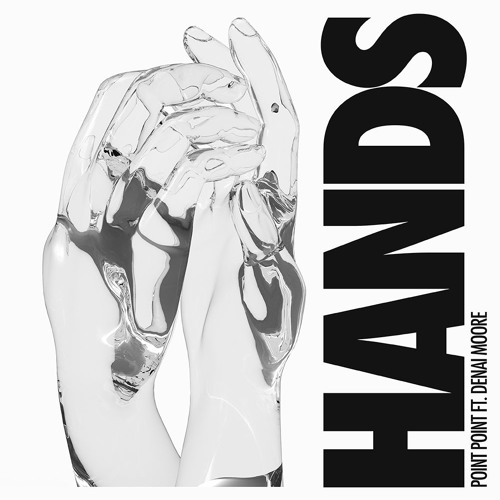 A car floats 1,000 feet above the earth's surface and the city around it continues to stretch beyond the stratosphere with a decadent silver-and-white glow. A glass platform leads into the nearest building and minimalist décor equates extravagance. In the middle of the entrance stands a pedestal upon which a thixotropic set of hands rests. They shimmer with a subtle ebb and flow that feels human – so obviously synthetic yet, as nuanced as an organic composition.
Maybe it's because I was reading up on Blade Runner 2049 last night, but the artwork for Point Point's "Hands" immediately took my mind to a place of pure imagination. Once I digested the music itself, it only elevated my futuristic fantasy further as the track balances such urgency in its lead-synth with lounge-leaning relaxation in Denai Moore's vocals, each diametrically opposed approach consuming one another in a circular motion like the balance of organic life and its synthetic constructions.
It's only right that self-proclaimed future pop initiates forward-thinking.
[soundcloud url="https://api.soundcloud.com/tracks/319932191″ params="color=ff5500&auto_play=false&hide_related=false&show_comments=true&show_user=true&show_reposts=false" width="100%" height="166″ iframe="true" /]