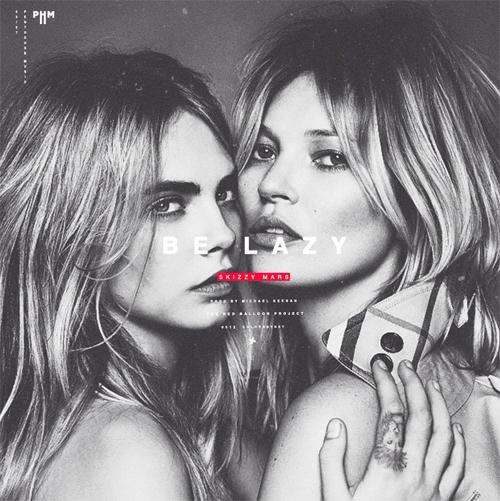 Sometimes these chilly winters in NYC make us not want to step outside into the unpredictable nights that all New Yorkers come to know New York City for. It is those unbelievably magical unpredictable nights that we get to know that keep us intoxicated with this town, but at times, we can all trade one in on a cold ass night for a lazy evening of Netflix, chinese food, maybe a hit of some good greenery and just some overall relaxation on top of your comfy mattress and underneath your cozy comforter.
Be Lazy by Skizzy Mars is an ode to just that. It's a Hip Pop track filled with Hip Hop drums, R&B/Pop claps and a catchy hook that all sound like they came out of the Universal Records' "Make-A-Hit" kit. Don't bother googling or searching for that because it doesn't exist, but once you press play on this track you will completely get what I mean. Still, the song is good enough to give it some love, relatable enough to listen to through until the end, and friendly enough to play again and share it with a few people, if you dig it.
Now as some of you prepare to Be Lazy for the night on this Hump Day, I'm at home typing this away watching reruns of Money and Violence on youtube in the background, and pre-gaming for another epically unpredictable New York City night.
My destination for the evening? Milk Studios.The DJ? Questlove. The performance? Kid Sister, aka Jane Jupiter. The agenda? Live.
Enjoy this night, no matter what it has in store for you.