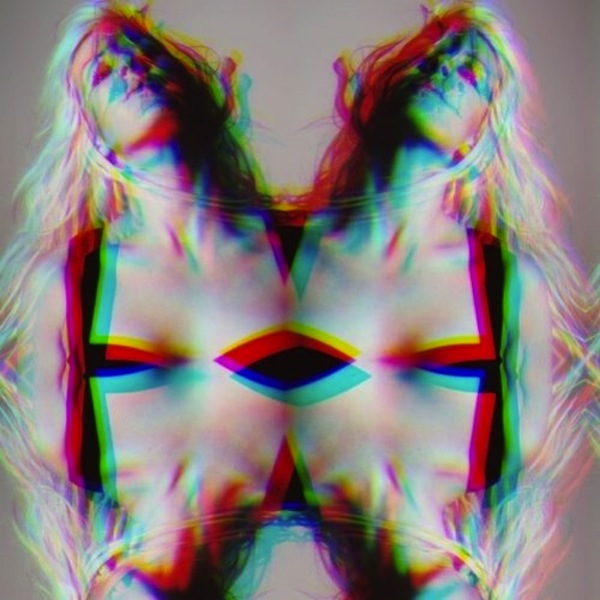 The dog days of summer are here, and New York City is literally a melting pot drenched in sweat, watery air conditioning units, and the chances of having a good hair day are slim to none. It's not even 9 AM as I sit in my little house 34 stories up sipping the life out of my morning cup of coffee, and the haze has already begun to accumulate around the buildings I share the sky with. "Happy Monday," I imagine the weather saying, "I'm going to try my best to make you as sluggish as possible — pack an extra shirt before you leave for work." Cue to me pouring myself another cup of joe, and turning this track up.
When it comes to actually taking the time to evaluate every decision you've yet to make in the 24 hours ahead of you, or the ones you have made in the hours that have passed, I tend to lean heavily on the mind-over-matter method of thinking. If you imagine something (albeit worldly plausible), it can come into fruition — or at least seem like it. If a song like Goulding's richly raw cover of Alt-J's "Tessellate" awakens some kind of belief in you, then I say go for it — it certainly helps me.
A couple weeks back, while I was home for a weekend escaping the city, I decided to revisit Ellie's soundcloud page. I hadn't been in a while (which felt like a sin being such a massive fan of her's). I, of course, played her newest single "Burn" over and over again, and when I finally decided to move down the selections, I came across this gem. Only Ellie could take a track that's been stripped down, and strip it down some more. Her delivery is spot on: sexy, sultry, and there's a veil of knowing innocence in the lightness of her voice. I love what she does with the electronic productions on her albums; she's one of the few artists who use auto-tune and synths as instruments over enhancers (if you doubt that I urge you to watch any live performance she's done, you'll hear why). But it's tracks like this that add a little brava to her oeuvre. Ellie can do sexy, and this is her calling card. That sax? I mean, please. It's on point, and it deserves every bit of your sweltering Monday blues. Get lost in it, and return a little more chilled out than you were before you pressed play.
Here's to a new week.
Ellie Goulding — Tessellate (Alt-J Cover)