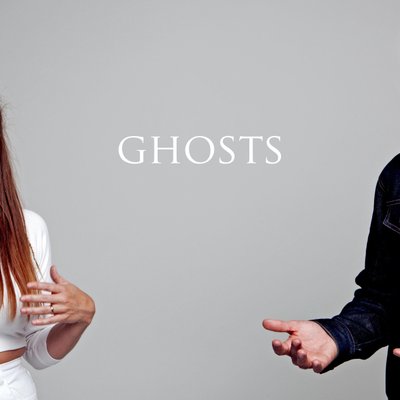 The electrifying duo that make up Made In Heights have recently released this single, "Ghosts," which is almost too catchy. Producer Sabzi and singer Kelsey Bulkin work remarkably well together, and this track is a case in point. The first time I heard it I did a double take.. "Who IS this?? I must know!" I love discovering music this way- an accidental catch. I love the app "Shazam" for this reason- I only Shazam songs I reallllly wish to pursue! The songs I don't want to lose the chance to listen to again. And so many of the songs on my iPod originated in my Shazam "Tags" list!
Try listening to "Ghosts" in the morning; try to resist the urge to hop out of bed and move your feet. It's the added motivation, the energy necessary to get you moving. It moves me right. And that cowbell! Please give me more 😉
There's not much I'd like to say about this song other than LISTEN! It will surely heighten your happy mood, or just be a spark of good feelings. Need another excuse to smile? This could quite possibly be it!
[soundcloud url="https://api.soundcloud.com/tracks/167830241″ params="color=ff5500&auto_play=false&hide_related=false&show_comments=true&show_user=true&show_reposts=false" width="100%" height="166″ iframe="true" /]