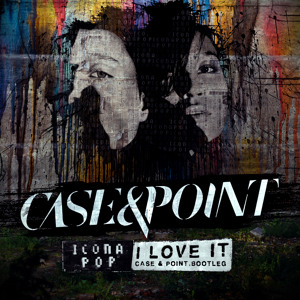 '
I know ya'll love this "don't give a f*&k" anthem as much as I do, so prepare to put your hands in the air and embark on a Saturday night journey with this tune on repeat. As much as I love some classy french or jazz swing electronic music, I'm a sucker for electro bangers such as this. The repetition of the chorus, "I don't care! I love it!" suits the head banging awesomeness that ensues after the beat drop. The chorus in this song is also similar but slightly different in terms of beat drops, because as the main lines are repeated the beat crashes down and then rewinds back up again. The come up from the beginning plays with the vocals in such an entertaining way. As I sit in my apartment on this melancholy morning of weather, hiding away waiting for the reflection of sun to come onto the walls of my room, blasting this tune on headphones and silently dancing alone on my bed, I imagine that everyone will have their own unique way of enjoying this anthem.
I think that the best setting for this track is at a party, and the vision is such: somebody put Greenday on without anyone's approval (not to totally hate on Greenday, I used to love them so whatever) and it deters you so much from your conversation that you actually feel the need to step aside and look at the iPod/janky DJ situation. Thankfully, you brought your source of music and since everyone seems to be generally displeased with the music selection, you jack the cord and ruthlessly put this track on. You know that your friends will agree with whatever you put on, so there will be approval at least by some members of the party. But you turn around to see a sudden shift in mood — people begin to recognize that some female is about to yell, "I don't care!" and for some reason everyone is in that mindset. Yeah, it's kind of techno, and haters will hate, but nobody really cares. Because the song is here to work with your night, not against you.
This one sets the mood. Set it right. Get saucy, pop that champagne, blow smoke rings, stand on a rooftop and sing to the world — whatever you need to do to get your night going.