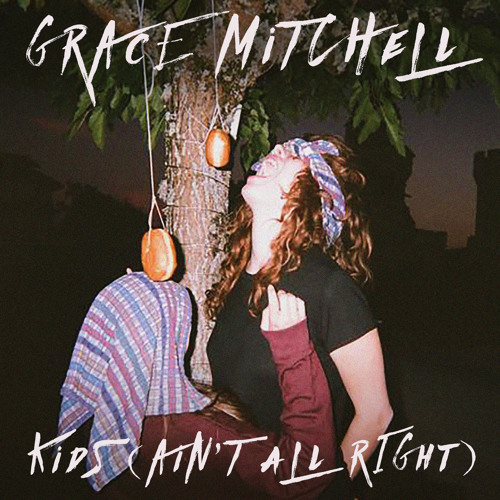 This is the type of refreshing, exciting, listen-more-than-onceable song that I want to hear. Sure, the Nirvana comparisons are inevitable, but Grace Mitchell does it so well and with more than enough of her own swag, that the result is simply one fantastic song. And one super exciting new artist to place our attention upon. Grace oozes confidence on record and in image/picture, the kind that gets you exactly where you want to go. And i don't even think she's 20 yet. Again – this is exactly the type of (rare) thing that gets me super excited about music these days. If this song doesn't end up blowing up, I'm sure the smash is already in the queue.
Though I do disagree about one thing – the kids actually might be just fine. As wayward as young millennials may seem sometimes, there's some serious promise there. For one, they've been born and raised to question everything. You simply cannot fool them, you'll get called out immediately for anything that doesn't fit. This is great in the sense that they see through the bullshit, and as the bullshit continues to pile up in the country and world, we need a generation of people who can cut right through it.
They've also been knocked for seeming entitled and arrogant, but those are perfect traits for this day and age. Arrogance can easily translate to confidence, and we sure as hell don't need a bunch of timid kids growing into timid adults as we approach these unpredictable times ahead. We need people that know where they belong, and plan on getting there regardless of what stands in their path. Just like young Grace Mitchell. Anyone that rises to the top of anything believed they were #1 long before anyone even knew they were in contention. If we have a bunch of young adults that expect nothing less than success, maybe they'll end up teaching us all how to get there without all the hemming and hawing.
[soundcloud url="https://api.soundcloud.com/tracks/301043858″ params="color=ff5500&auto_play=false&hide_related=false&show_comments=true&show_user=true&show_reposts=false" width="100%" height="166″ iframe="true" /]