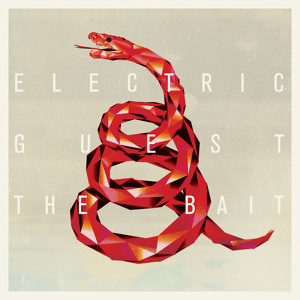 There's a certain quality to Shlohmo's music that seems to combat all the hype I've been hearing lately about this young man. We all know the formula at this point: a younger artist with an original sound, one who pushes boundaries and isn't afraid to create a sound not heard before. Every time I read about something this dude does on the internet, it's a crazy whirlwind of descriptive language and vibes.
That's kind of how the live show was in Brooklyn earlier this week. Music Hall of Williamsburg housed some of New York's mellowest electro lovers on a warm Wednesday evening, myself included. He entered the stage in a faux fog, with neon designs cast in the backdrop and a elaborate stage set up that made him appear like a dreary god-like figure. It was surreal. The beats and sounds to come only made the entire experience even more strange, in the best possible way.
Each song intertwined relatively seamlessly with the last, not because he transitioned between each song, like Little Dragon does in their live shows, but because he played mostly remixes. Electric Guest and Lianne La Havas made memorable sonic cameos. A younger crowd was easy to please with sultry beats and slowed down tempos, but not so quick to recognize this particular track that I picked out from the set. Or maybe it wasn't because they were young — I sometimes forget that not everybody is on the same nerdy level of music appreciation that I am.
Despite the slowed down atmosphere, I felt literally moved by the music. The bass. The dropped down vocals. I let it all flow through as it produced natural movement, that I then put back into the universe. I think about that a lot though — why more people aren't comfortable allowing themselves to move freely to music. I think people don't realize that their movement, the way they process and internalize music, is so important to the atmosphere, because it makes not only the artist aware of their success or failure on stage, but it gives others something to feed off of. I saw The Knife last week, and found myself at one point, amidst a crowd of stoic, unmoving individuals. It made me so upset. Why would anyone come to see The Knife and just stand still the entire time? Not a question for me to answer. After we moved to a different area, I realized that as my friends and I started moving more, the people around us had no choice but to move with us, or move out of the way.
The takeaway: if you feel something, let people know. Show 'em what your body can do.