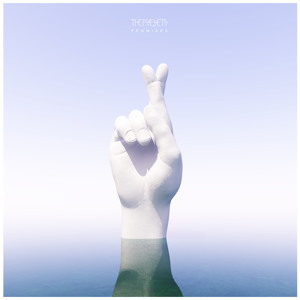 "And wouldn't it be cool if we
Sail this ship to calmer seas
Turn our backs on bush fires burn.
Leave it on the coast

All the promises we've been given, given, given
All the fires that we've feedin', feedin', feedin'
All the lies that we've been livin', livin', livin'
Am I the only one that's still believin'

I can see you're in it to go
I think we knew this day might come
I hope you'll find what we never ooh
Could never seem to love
But if you find just one reason to return
You'll find me open arms."

Making promises, having to say goodbye with that subtle hint of "I'd love you to come back, and if you do, I'll be here waiting for you", that's when, If you've never been in that situation, the explanation might be hard to assimilate. Wondering about the future, wondering "what if", I believe is the message The Presets wants us to stick with from this single.
The original is a modern pop song with 80's influence, quite smooth in it's energy. Steady and strong from the start only to come down a bit for the main verses to be savoured. I think this is a standout track from Pacifica and I'm sure it will show with the success it should garner in the next couple of weeks on the blogs and digital outlets.
Right from the start of this remix you'll feel the usual Plastic Plates signature elements of nu disco. From the hand claps, bassline and all around energy. I like the original, but I truly believe Felix Bloxsom hits it with this one. I've included the original for your enjoyment and also so you can appreciate where my words couldn't the departure of a Plastic Plates treatment from an original.
Sing it to her/him, but do it while you dance yourself away with this remix.
The Presets – Promises (Plastic Plates Remix)