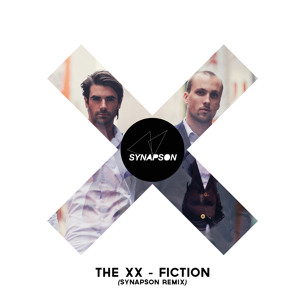 It's that time of day where the sky's filling with purple, the air gets a little crisper, and the 9-5er's are piling into their cars, cabs, subways, and hopping onto their bikes to shake off their day. Happy Hour is in high gear and the weekend is inching closer and closer. I'm sitting at my studio desk a mile from my apartment with a huge list of to-do's glaring at me, yet all I want to do is sit for a bit; zone out and let things go. Thankfully I brought my laptop to the studio today for it holds my whole music trajectory and this track hasn't made it onto my already full iPod. With my headphones on, the commotion and distractions of the other people here don't exist. This track is playing and all I see are mouths moving but I can't hear their words. My imagination takes over as the lush sounds of The xx and Synapson's brilliant additions wash through my body. I imagine all the people leaving work; millions of tiny people robotically following their daily motions and the city grid. This bird's eye view lends some perspective to this banal act and with this track as my soundtrack, it all feels calm.
Calm is what this track emotes. Despite the lyrical longing and frustration over a lover, the lazy guitar slides and staccato picking keeps the song upright. Jamie xx's hushed monotone is soothing; haunting. There's a sense of desperation throughout the track (perhaps it's the keyboard chords or dropped beat towards the end), but the drum beat keeps the song grounded. It's a sedative track that lends a sense of bliss to detachment. I can't wait to put this track on my iPod and walk through the city streets and just let go for a couple blocks or twenty.
This is a musical space you want to fall into before the weekend begins. It's the sonic calm before the storm. Go find your little corner of the world, relax, and slip into this track. Debauchery can wait.