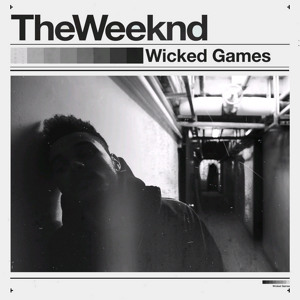 Wicked Games is probably one of my favorite songs of all-time, let alone, by The Weeknd. A quality piece of music transports me to another place entirely — emotionally, mentally, and physically. Wicked Games brings you to a place of understanding, not necessarily because the lyrics are relative to our lives, but because the idea of the song is such a basic human problem and emotion. After seeing The Weeknd  two weekends ago in the Bronx, I admit that I was in awe of his performance but walked away feeling a little bit sad. Seeing him in front of the hundreds of fans, dancing and singing like a truly charmer, was beautiful. But his words and lyrics come from a real place, it seems, and there's something about that which makes it hard to say, "I love the Weeknd because his music is sexy." It is definitely sexy, but it's also one man pouring his emotions onto a stage for all to judge and hear. And that's easy to forget when we're distracted by how the music + lyrical combo makes us feel.
I got my heart right here
I got my scars right here."
I was taken by how simply the elements of this remix played into the original beauty allowing it to maintain with a little bit of moombah flare. It's not overpowering by any means, as some moombahton tends to be. It's more like upgrading from a two-step to a cha-cha-slide.
Mendez has done a couple of other remixes on his soundcloud, which I found to be rather impressive. It's like someone told him to make slow tracks that people love into sexy dance-floor moombah lovers melts, and that is precisely what he's done. He has a really mellow way of taking on a track. If you guys can't tell, I am generally really wary of moombahton because of how similar it can sound. Trust me when I say this has some style to it, definitely worth playing at the next party.
The Weeknd – Wicked Games (Mendez Rework)
*BONUS*
The Weeknd – Rolling Stone (Mendez Moombahsoul Rework)