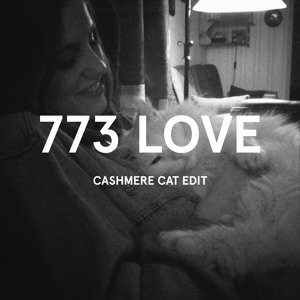 There is refined taste and then there is universal taste when it comes to music in my book. I like to think that mine is a combination of the two, and that most of the people who surround me on a day to day basis are the same way. It's really exciting to encounter someone who has a fundamental similarity with you in that their taste of music aligns with your own. It's easy to forget who is similar to you, and who isn't. There are people in life that are reasons for your love of a certain genre — for me, my father is the reason for my fundamental love of rock n' roll, and he will always be. Which means that it should be easy for me to always remember that my father and I will always be connected in that musical sense. Of course, as humans, we tend to forget. And it's always a really cute reminder to catch another person, whether it's a parent, loved one, or best friend, in a moment of surprise for both you and them. This was the case today when I was in the car with a dear friend. I decided to show off some of the new music I was listening to as of late.
This was one of the songs that came on, and while we were talking about things non-music related, I saw something in his eyes that I know happens to me, too, when I hear a song that I immediately enjoy. It's the same way you look at someone you care about when they're talking to you and you're being silent, with a smile in your eye but not necessarily on your mouth. "I like this," was all he said. And never mind the fact that we had both grown up together with a mutual love for such different music, like Queen, The Beatles, Led Zeppelin, & Yes. The formula, beginning with those undoubtable classics, meant that we'd be connected forever no matter how different our music tastes became.
I was really happy in this moment because not only did I have the same reaction to this song as my friend when I first encountered it, but I was proud of how modern his taste had become. We're always going to be rooted in our classics, no doubt, but to be open to sounds that make us feel good, is the true musicianship of a quality listener.
The ride continued on to unearth the sounds of Busta Rhymes, How To Dress Well, Outkast, & Nicolas Jaar, which both of us enjoyed happily.
Pre-Thanksgiving jams are the best, with anticipation of food and love on the horizon, allow the time that you set aside to listen to this song to be a shared moment with someone you care about. You'll thank me later.