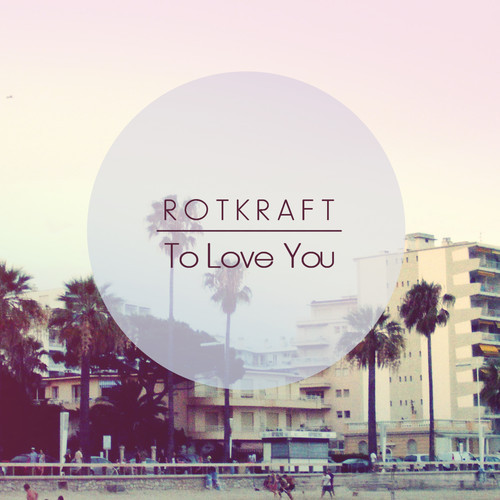 2012 will forever go down as the year of "Tropical Disco" for me. While the art form began to take shape in 2011–and really, long ago in Ibiza with the whole Balarea movement–the genre straight took off in a unique direction the past year, for mostly better (and yeah, a little worse in the over-saturated sense). Tons of producers sprung from out of no where, both creating some insane originals and also sampling 90s R&B to that affect, and much lust sprung from it.
And it's truly gone worldwide. I'm perpetually amazed at the similarly exquisite and sunny sounds emanating from all over the world, not just coastal cities. There's too many names littering this genre for me to list, but I've got a pretty real feeling the sound is just going to keep gaining more and more momentum. One of those names is Rotkraft, who's from Tbilisi, Georgia, which I belive is closer to Moscow then Augusta.
Rotkraft's "To Love You" is a refined, prime example of this "Balearic Disco" genre, and the dude is one to watch in 2013. Call it whatever what you want–Nu Disco, Slow Mo, Downtempo Swiss Chard–whatever you want to call it, it's all good.