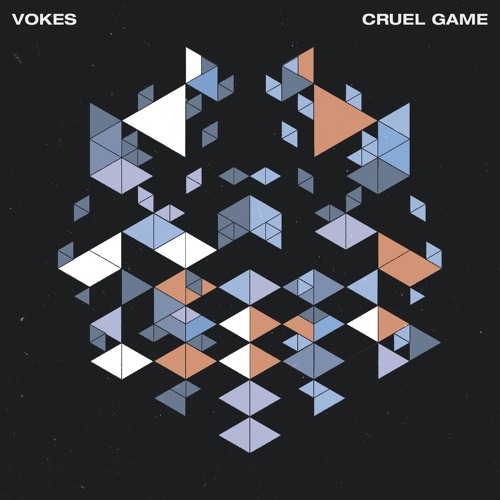 I was destined to love VOKES, it was written a long long time ago, back when I was an impressionable kid. I was about 8 or 9 and my parents had recently gotten divorced. Living with mom was always great, she was amazing at making her boys feel like the center of the universe without spoiling us. But she also asked for a lot of love, attention and affection back. And sometimes my brother and I just didn't feel like being "on" when we came home from school. At dad's, we never had to be "on." He was so easy-going, it felt like hanging out with another kid from school. We didn't get the same love and affection, but it was just so…easy. I always looked forward to weekend mornings at my dad's because he'd wake up early and play music. Remember – he was a fresh bachelor out on the scene and it was the mid-80's, so naturally he was exposed to some fantastic music. Weekend mornings were the time when he played his favorite stuff, probably stuff he heard while out chillin with his yuppie friends acting all 80's-ish and talking about 80's stuff.
I'll tell you half the story the rest you fill it in. – Jay-Z
For lack of better terms, it was the "yacht rock" stuff…the "white boy soul" stuff that stuck with me the most on those weekend mornings. There was something about Hall and Oats vibe. Christopher Cross's voice, Donald Fagen's weirdo lyrics, Michael McDonald's black guy voice. They all sunk their roots deep into me, and it was a wrap. Although my musical obsession segued into underground hiphop during the heart of the golden years, the white boy soul stuff was always in the passenger seat, ready to soothe me with it's smooth, easy-going, sorta-cool energy. A friend sent me this picture of Cross performing live sometime in the early-mid 80's, wearing an Earl Campbell Houston Oilers jersey. I mean, that's a good 15 years before the jersey trend. But I still can't tell if wearing that jersey then makes him the coolest or nerdiest guy on the planet.
I doubt i'll see VOKES on-stage wearing a football jersey of a now-defunct team, but in my world he's the newest torch bearer of that smooth, easy-going, sorta-cool music. That stuff is woven deeply into my DNA, can't wait to hear more from him.