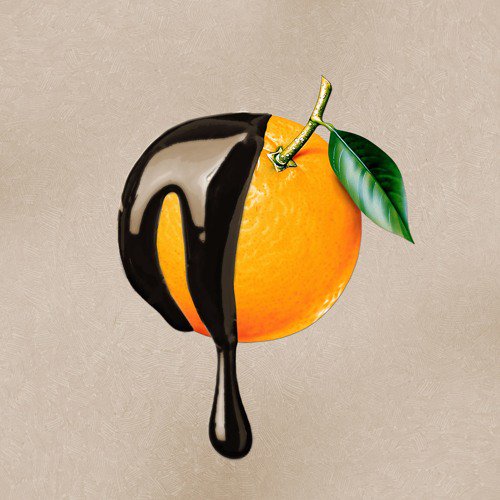 This song is the musical version of onomatopoeia, the term for a word that resembles the sound it describes. But is there a word for songs that sound and feel like the title of the song? I'm too focused on writing this post (aka too lazy to open up another tab) to look it up, but I'm going to assume no. But dammit there should be, and Kan Wakan's "Molasses" is the reason.
Listening to it feels like swimming in a river of molasses/honey/syrup/anything sweet with a high viscosity. There's a slow but slinky flow that's almost euphoric, and extremely cinematic. Sometimes it reminds me of one of those dreams where you're trying to run but just can't. Everything is in slow-mo, and you just kinda accept it and trudge your way through the dream. That's what I like best about the vibe of this song, the duality of it's "molassesness." It can feel you're moving with the current one moment, and struggling against the current in the next. I think that explains why sometimes I feel really happy after a listening, and sometimes I feel completely dazed and confused afterwards. Layers, baby.
Ok, I gave in and looked it up and didn't find anything. So I think we can just go with "Molassesness" and give Kan Wakan's song credit for the origin of the word. Now I'm gonna go contact Merriam and/or Webster and make this official.
[soundcloud url="https://api.soundcloud.com/tracks/278929629″ params="color=ff5500&auto_play=false&hide_related=false&show_comments=true&show_user=true&show_reposts=false" width="100%" height="166″ iframe="true" /]