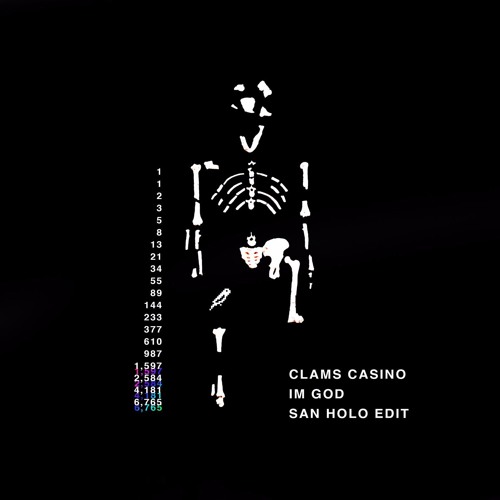 In 2010, I watched a video of Tyler, The Creator getting buck to a song in his car, a song whose energy I couldn't quite shake upon repeated views.
After some research, I found the Kreayshawn-directed visuals for Lil B's quintessential freestyle, "Like A Martian." After the discovery of "Like A Martian," I dug into his rapidly expanding discography and found 6 Kiss. After pressing play on 6 Kiss, I found something that marked a major shift in my young life.
I found "I'm God."
One of the first tracks to establish Clams Casino as a producer-extraordinaire within the grand scheme of hip-hop, its ethereal atmosphere was life-changing, the central Imogen Heap sample making my serotonin-imbalanced mind feel emotions I'd never felt. In my childhood suburb north of Atlanta, it provided daily inspiration to work against the grain and break new ground as Lil B worked his counterintuitive flow atop a forward-thinking masterpiece.
A year later, one of the most vivid memories of my life involved listening to "I'm God" while on a train from London to Cambridge, the lush countryside putting my mind at peace yet simultaneously inciting waves of awe. Lil B's opening declaration, "My new name is Based God, ice cream paint job," felt revelatory when situated between Clams' organic vision and a landscape untouched by human interference, an ode to the possibilities of authenticity at its pinnacle. It was a moment in which I realized I had a higher calling, not of any particular deity or force, but of something deep within myself that would eventually transcend the suburbs I called home.
While San Holo's flip of "I'm God" only utilizes the original instrumental, it conveys the exhilarating emotions I felt that day, emotions that course through my lifeblood in the present as only 3 months remain until I continue my transcendental journey and call Los Angeles home.
"This a celebration, bitch" – Lil B
[soundcloud url="https://api.soundcloud.com/tracks/282736760″ params="color=ff5500&auto_play=false&hide_related=false&show_comments=true&show_user=true&show_reposts=false" width="100%" height="166″ iframe="true" /]