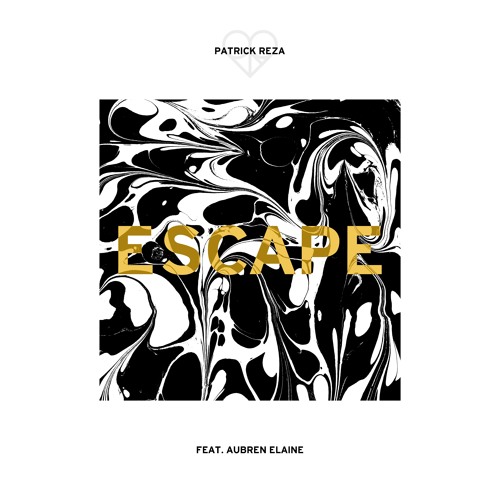 The central theme of PatrickReza's new joint with Aubren Elaine is readily apparent: "escape."
Escape from what, though? The word evokes imagery of dramatically departing from an outwardly oppressive location or situation, but sometimes an escape isn't that climatic. Sometimes an escape is a slow, methodical process – a calculated move for something better.
Hell, with that definition in mind, aren't we all constantly escaping? Even if a major move isn't in sight, we're constantly working toward an improved future, a future that expands our boundaries to function within and whose opportunities are more plentiful. For some, that means transferring to a new college that better fits their needs. For others, it's planning to leave their hometown upon feelings of containment and stagnation, or, as major of a move as leaving a career behind for another.
Whatever the case may be in life, we should all look to plan our next escape, major or minor in stature. By avoiding complacency and thinking ahead, we're that much closer to achieving our "something better."
[soundcloud url="https://api.soundcloud.com/tracks/285866501″ params="color=ff5500&auto_play=false&hide_related=false&show_comments=true&show_user=true&show_reposts=false" width="100%" height="166″ iframe="true" /]