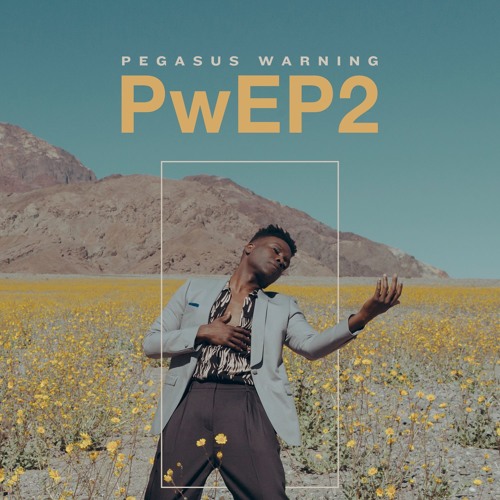 Artist comparisons in press emails can get a bit ridiculous, don't you think? Artists need to believe in their creations of course, but when a PR team represents a rap duo as the next coming of Outkast or an indie band as the next coming of The Strokes, it sets the bar just a bit too high. With that being said, Los Angeles-based artist Pegasus Warning is being billed as someone who channels the vibes of a list of soulful legends and freaking Prince, but after listening to his brand new EP, they just might onto something.
"Building a Bridge," the album's intro track, is an instant favorite because of those comparisons. It's a silky smooth joint with MoTown vibes that I just can't get enough of; on top of his soulful vocals, the bridge at the end of the track drips with purple-rain soaked electronics and arena-ready vocals in the background that would put classic rock legends to shame. It's like all the ghosts of classic music's past came together and decided to show themselves once more in the form of Pegasus Warning, transporting all of us listening back to a musical golden age.
I promise I won't go off on a grumpy, old-man tangent about how there's less classic music produced these days, but Pegasus Warning might be the first artist I've encountered in a hot minute whose music really feels timeless. I can't wait to sit down and dig into PwEP2 again and again the rest of this year and the years to come.
[soundcloud url="https://api.soundcloud.com/tracks/190333659″ params="color=ff5500&auto_play=false&hide_related=false&show_comments=true&show_user=true&show_reposts=false" width="100%" height="166″ iframe="true" /]