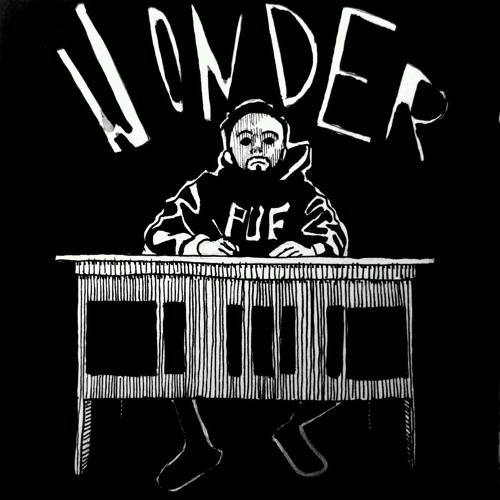 Back in Seattle after more then a decade of being away, to get my feet wet, in the organic music industry they have here so too speak. I was lucky enough to stumble upon a writer, poet, hip-hop artist on one of my first weekends out at High Dive in Fremont. Fresh sound, fresh lyrics, catching my attention like the way the air feels after a hard rain, clean.  Through the distraction of checking my phone to see if my baby girl is sleeping soundly at home.  Seattle local, OZ, making his mark on what I believe to be some of the most hardcore music fans, not only that but if you have a passion for music then you know some greats have come from this rainy Emerald City, Shabazz Palaces, Sir Mix, Macklemore, Jimmy, Nirvana, too name a few….
I wonder will the world see me as a heathen or see me as a man with a wishing well.

I wonder when I'll be in babe, I wonder when I'll be king baby." -OZ
Wonder: a feeling of surprise mingled with admiration, caused by something beautiful, unexpected, unfamiliar, or inexplicable.
It sounds so innocent right? The definition of such a beautiful word, but I don't know that there is such innocence these days except in that of a newborn baby.  I felt wonder last night while watching the 3rd debate between the devil and a women who isn't so innocent herself but put the definition of wonder in me in a much more gritty sense.  I am not one to talk politics, in fact this is the first year I am finally voting and I am 30 years old!  This past year has been one giant ball of wonder for me. Surprise for so many new beginnings, not just for me but for the world.  Admiration for my strength as a single mother and my abilities to raise and take care of my child all on my own, and the world through its strength with so much chaos.  Beauty, because there is so much of it and we are all forgetting that there is still SO much BEAUTY that exists.  Unexpected, Unfamiliar, Inexplicable, these 3 words speak for themselves, speak for MY self and for our world as we know it right now.
I wonder what else this world has in store for me, for us all, because so far it has been Fuc&ing exciting darlings, let me tell you it has been far more exciting then I ever expected. I wonder who will become president, hopefully you all will make the right choice, I wonder tho, will you make the right choice? This world is our 'wishing well', make the right wish.
While your wonderment is mulling into thirst for new beginnings, for the right beginning, press play on this fresh track by one of my new local Seattle favs, OZ, enjoy!
[soundcloud url="https://api.soundcloud.com/tracks/261467317″ params="auto_play=false&hide_related=false&show_comments=true&show_user=true&show_reposts=false&visual=true" width="100%" height="150″ iframe="true" /]