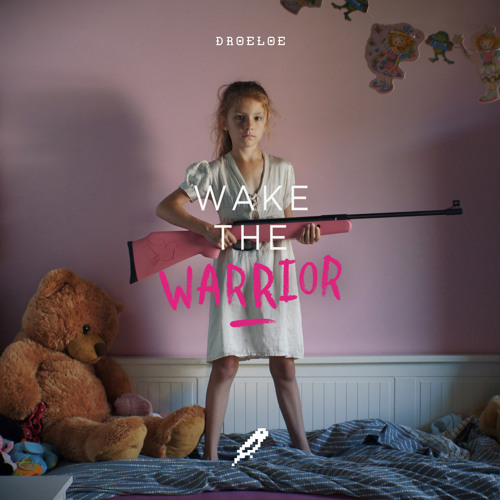 Pure fire from Droeloe. This is one of those joints that just makes you feel cooler for listening to it. It sounds like the theme song to some swagged out parade of dopeness. I'm pretty sure I could play this and amp myself up to to just about anything. And isn't that what we all constantly need? Something kicking us in our ass a little bit, whether it be an actual boot to the rear, or something a little more nuanced – perhaps a nice reminder to be the best version yourself and go out there and handle business.
For some reason the human mind and psyche just isn't designed to lock in on a feeling and keep it forever. It's all fleeting, and it's hard f**kin work to keep your thoughts and intentions focused on the right things. Everything we see, hear and sense in general reminds us of certain things and if the stimuli doesn't click, the constant reminders are gonna make you feel depressed, sad, lonely, whatever. So you gotta have good taste and ensure the reminders are cool, good, positive things that make you feel better about yourself and life in general. The things you watch on the computer and TV, the music you listen to, the people you surround yourself with – they should all make you feel like you can conquer the world. If they don't, than why the hell would you invite them into your life?
You gotta monitor all of this stuff intensely, you just do. We're fighting against our chemical make-up and DNA, which for some reason likes to default to laziness and carelessness. So fight the good fight and surround yourself with dope sh*t and clear the way for good ideas which will then lead you to a focused, well-intentioned life that means something. See, Droeloe has awoken the warrior, and we need this warrior in us awoken like 50 times a day.
[soundcloud url="https://api.soundcloud.com/tracks/289744677″ params="color=ff5500&auto_play=false&hide_related=false&show_comments=true&show_user=true&show_reposts=false" width="100%" height="166″ iframe="true" /]