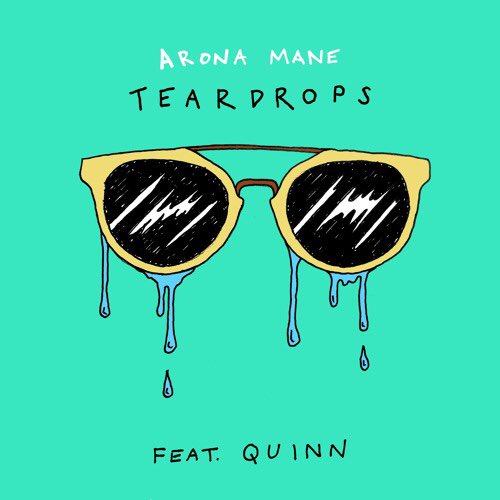 I've been on a huge retro kick as of late – '80s pop to be specific. It started with ABBA, Duran Duran, and Madonna, but the list of artists has rapidly expanded, not only from the era's bonafide mainstream, but its time of origin as well. From ABRA to Blood Orange and Francis and the Lights to Neon Indian, there are so many musicians in the present taking the '80s sound and molding it into a unique blend of past and present.
With that being said, it looks like it's time to add Arona Mane's "Teardrops" to my time-hopping playlist. Featuring a groovy beat that feels situated in the '70s-to-'80s musical transition, it bounces along with utter smoothness while Quinn delivers a wonderfully retro vocal performance. It sounds nice on a pair of headphones, but this is the type of song that is best heard blasting from a neon-laden house party or strobe-drenched club.
Until you're able to experience it in those settings, though, go ahead and peep "Teardrops" below. I'll just be over here in my time machine, blasting off to another period of retro goodness.
[soundcloud url="https://api.soundcloud.com/tracks/283116363″ params="color=ff5500&auto_play=false&hide_related=false&show_comments=true&show_user=true&show_reposts=false" width="100%" height="166″ iframe="true" /]