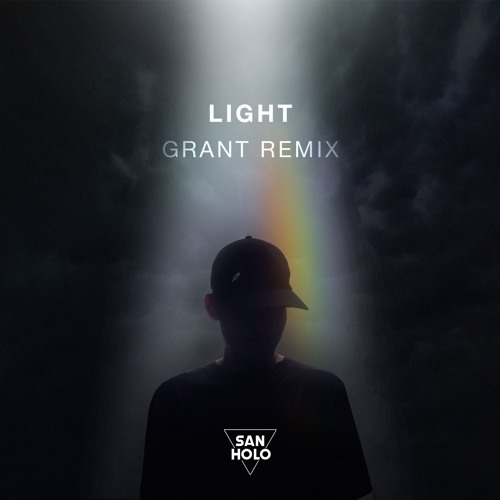 San Holo's original mix of "Light" is an ethereal track that flooded my brain with waves of serotonin upon its first release, so calling it a tall order to remix would be a bit of an understatement. With that in mind, I find myself giving pause to reconsider the impossibility of that tall order, though, as Grant's reenvisioning is an utterly gorgeous take.
Its lead synth flutters with the gracefulness of a butterfly spreading its colorful wings upon emergence from the darkness of a cocoon, while the vocals are repurposed to feel like an overarching rainbow that encompasses the track's dazzling whole. Metaphors and similes aside, the organic beauty on display takes me back to one of the most awe-inspiring moments of my life. Two months into living in Los Angeles, my friend and I decided to hop on his rental car and drive up the coast; once we hit Malibu, we saw a massive hill at the foot of Pepperdine's campus and naturally opted to check out the view. Upon reaching its flat, park-bench peppered peak, the green hill seemingly rolled into the vast expanse of the Pacific Ocean, and I was quickly left at a loss for words. As someone who grew up on the East Coast, I was never impressed with our natural sights, but that dramatic scene gave me a glimpse at just how elegant this earth of ours can be. Now firmly rooted in LA, I'm beyond fortunate to be able to have that experience within my grasp again and again.
As for more fresh takes on "Light," San Holo has debuted an entire remix pack that I highly recommend digging into here.
[soundcloud url="https://api.soundcloud.com/tracks/304473555″ params="color=ff5500&auto_play=false&hide_related=false&show_comments=true&show_user=true&show_reposts=false" width="100%" height="166″ iframe="true" /]