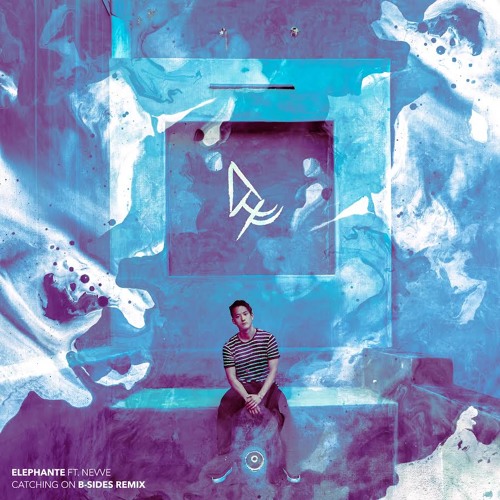 You know those songs that make you nod your head along like a bobblehead with an extra bouncy spring? Well if you don't, you will now with this remix of Elephante and Nevve! B-Sides straight up kills it with an upbeat sound that makes me wanna break out my old shuffling shoes and neon hoops and get down this very instant…there's no need for bells and whistles here, just a super fun synth and good vibes.
Of course I couldn't talk about this song without mentioning its crazy good vocals and lyrics…Nevve sounds so damn smooth that I could just listen to her sing on repeat. And lyrically, all that talk about "love is languish" and "you string me along don't you" hits *way* too close too home. It's obviously wrong to blame someone for not giving me the perfect romance I have in my head, but sometimes things get tricky and it's impossible to ignore how much it sucks at the time. You get an idea in your head of how your relationship should go, and when it doesn't, it's easy to feel betrayed…I mean we're not perfect you know? We're just human!
Anyways, if you're feeling down about your love life, go cheer up and listen to this remix. Oh, and for the readers out there that somehow haven't heard the original "Catching On", today's your lucky day! You can also listen to the equally amazing original below.
[soundcloud url="https://api.soundcloud.com/tracks/297731163″ params="color=ff5500&auto_play=false&hide_related=false&show_comments=true&show_user=true&show_reposts=false" width="100%" height="166″ iframe="true" /]
[soundcloud url="https://api.soundcloud.com/tracks/273495022″ params="color=ff5500&auto_play=false&hide_related=false&show_comments=true&show_user=true&show_reposts=false" width="100%" height="166″ iframe="true" /]