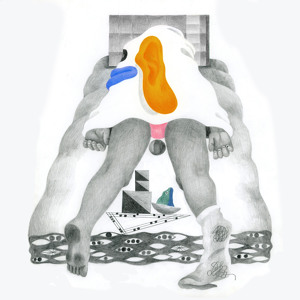 A space age bachelor pad has brushed steel appliances. It has clap-on, color changing LED lights. The infinity Jacuzzi has a built in 5th generation Volcano. The fridge is stocked with coconut water and whipped cream.
There is no shag carpeting. There is no IKEA furniture.
Tailored suits hang alongside retro NBA jerseys in the closet. Prints from edgy street artists grace the kitchen. All electronic charging is wireless.
Soundtracked by a smooth mix of underground and iconic, this temple of marble and bamboo sits tranquil during the working hours. Orbiting the Earth, its windows gaze into the endless black, waiting in vacuum space for the evening to come.
Most often, he arrives, tired, after the sun has set. He removes his tie and collapses into his grandfather's easy chair. He sleeps alone.
But on some nights, the cold rooms are filled with spring flower scent and brightened by the hum of laughter.
She removes his tie. He does not sleep alone.