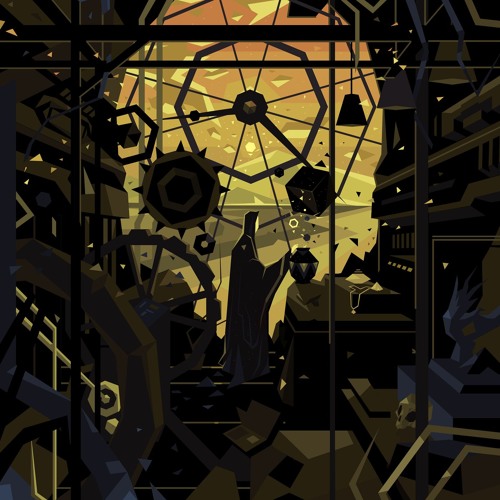 I allow few things in our world the complement of being called meticulous. It is an adjective reserved for the synthesis of computer chips, the inner workings of a clock, the complex anatomies of our bodies…and Droeloe music production. High praise indeed.
In my humble yet critical opinion there exist no more detail-oriented electronic producers than the duo known as Droeloe, who hail from the Netherlands but provide little biographical information. On their latest offering — In Time (feat. Bella Doron) — Synthetic plucks and syncopated claps and pops mesh intricately over a steel plate of industrial bass, creating an elaborate matrix that conjures visions of some dark, fastidious god of the machine. The same can be said for their iconic 'zZz' release. I wonder if the two that make up Droeloe are in fact robots themselves, calculating sonic mosaics in metal brains that would drive most humans mad to behold.
Occasionally I contemplate The Singularity; i.e. the hypothesis that the invention of artificial super-intelligence will abruptly trigger runaway technological growth, resulting in a powerful AI that would far surpass human intelligence. Basically, The Matrix — a future where machines could run the earth while us inferior humans die out, victims of limited and therefore obsolete understanding.
The only reason I mention this at all, is that in an era of cyborg dominance the machines might very well allow Droeloe to be the last humans left, providing a mechanical soundtrack to annihilation of life as we know it…motivating emotionless agendas, and fueling the automated hedonism of machines as they dance.
[soundcloud url="https://api.soundcloud.com/tracks/302100630″ params="color=ff5500&auto_play=false&hide_related=false&show_comments=true&show_user=true&show_reposts=false" width="100%" height="166″ iframe="true" /]
[soundcloud url="https://api.soundcloud.com/tracks/253875649″ params="color=ff5500&auto_play=false&hide_related=false&show_comments=true&show_user=true&show_reposts=false" width="100%" height="166″ iframe="true" /]